The management structure of HERCA consists of:
A Board. (Board of HERCA (BoH), that meets in a plenary session twice a year. The Board is presided by a Chair, or a Vice-Chair in the HERCA Chairs absence. The members of the Board are expected to be Heads of their organizations or, if that is not possible, senior managers, authorised to take decisions on behalf of the Radiation Protection Authority, and to attend the Board meetings regularly.
Working groups (WG) and Task Forces (TF) established by the Board to address issues of common interest.
A Technical Secretariat supporting the Board and the HERCA Chair, ensuring overall coordination and facilitation of all activities of HERCA.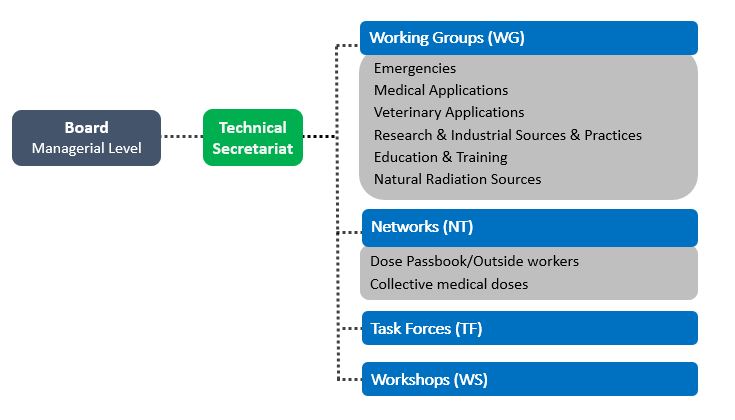 Chairmanship
Karla PETROVÁ, SUJB (Czech Republic), since 2018
Sigurdur MAGNUSSON, IRSA (Iceland), 2012 - 2017
Ole HARBITZ, NRPA (Norway), 2008 – 2011
André-Claude LACOSTE, ASN (France), 2007-2008
Vice-Chairmanship
Maria Fernanda SÁNCHEZ OJANGUREN, CSN (Spain), since 2018
Mette ØHLENSCHLAEGER, SIS (Denmark), since 2018