HERCA activities on medical applications are under the responsibility of the WG on Medical Applications (WGMA).
This HERCA working group is interested in all radiation protection issues concerning medical applications of ionizing radiation for diagnosis, therapy and research, including patients and occupational exposures.
WGMA focus is on developing common understanding and approaches, where possible, regarding the implementation of radiation protection regulation in Europe, including those relating to new medical applications and requirements.
Missions
In particular, the WGMA works on:
Enhancing common understanding and approaches, where possible, regarding the implementation of the radiation protection regulation on medical applications, focusing on justification and optimization.
Engaging in stakeholder involvement on radiation protection issues by:

enhancing the information exchange on best available radiation protection practices between regulatory bodies and other relevant competent authorities, professional bodies and organisations, professionals, manufacturers and suppliers and patient organisations.
Enhancing the exchange of scientific and technical knowledge and of experience, between stakeholders' representatives and regulatory bodies.
Co-coordinating national efforts under the umbrella of HERCA to maximize impact in stakeholder involvement.
Major achievements for the period 2014-2017
Position papers
2017 November: HERCA position paper on the Justification of New Types or Classes of Practices In the Medical Field
2017 November: HERCA report on CT Manufacturer Stakeholder Involvement
2017 June: HERCA Position Paper Accidental and Unintended Medical Exposures
2014 Oct and 2016 Feb (addendum): HERCA CT Position paper The process of CT dose optimization through education and training and the role of the manufacturers
2014 Oct: Justification of Individual Medical Exposures for Diagnosis
2014 June: Position statement on use of handheld portable dental x-ray equipment
Workshops and Multi-stakeholder meetings
2017 March and 2016 March: Multi-stakeholder meeting on the optimised use of CT Scanners
2016 Oct: Multi-stakeholder Workshop on Generic Justification and Multi-stakeholder Workshop on Accidental and Unintended Exposures
2015 Oct: Workshop on "How to inspect justification and optimization in diagnostic radiology"
2015 April: Multi-stakeholder meeting on optimised use of computed tomography (CT) scanners
2014 Sept: Multi-stakeholder meeting on the application of the principle of justification in medical imaging procedures and the justification process
Common action at European level
2016 Nov: European inspection campaign to assess patient radiation protection in diagnostic radiology
Orientations and topics of interest for the 2018-2021 period
On 5 December 2013, the Council of the European Union adopted Council Directive 2013/59/Euratom laying down basic safety standards for protection against the dangers arising from exposure to ionising radiation. Member States had to transpose the new Basic Safety Standards Directive (BSS Directive) into their national legal systems by 6 February 2018 at the latest.
Since the publication of this directive, the WGMA focused its work mainly on issues related to the directive transposition including development of a stakeholder/HERCA platform for discussion through the organization of several workshops and multi-stakeholders meetings, and the publication of position papers.
Following this 4-year period, the WGMA plans to focus its work on questions related to the Directive implementation. Stakeholders'' involvement and interaction will still be part of the WGMA working methods.
Regarding the Directive implementation, the WGMA will assess the major changes which have occurred since the Directive transposition and the possible difficulties on selected topics:
Generic justification,
Questions related to medical equipment (especially Art 78 of the BSS Directive),
Clinical audits,
Involvement of medical physics experts
Non-medical imaging – information sharing.
In addition to the questions related to the implementation of the Directive, the WGMA will continue its work on the following topics:
Individual justification in radiology
Inspection by the competent authorities
Raising awareness of the relevant population
Nuclear medicine.
Up to now, the WGMA focused its work mainly on radiology and to a lesser extent, on nuclear medicine. However, two other fields of medicine using ionizing radiations, which expose patients to high dose levels, would deserve attention from the WG MA: interventional radiology and radiation therapy. Early 2018, the WGMA started an exploratory work in order to identify possible topics of interest for HERCA regarding these two fields, including patients and occupational exposures. Depending on the findings of this exploratory work, the WG MA could open new areas for reflection for the period 2018-2019.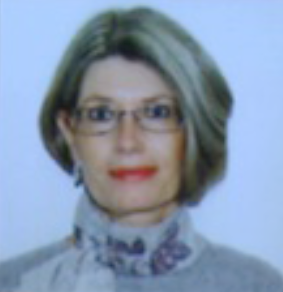 Alexandra Karoussou-Schreiner, WGMA Chair
For additionnal information: wgma@herca.org