Emergency Preparedness and Response
HERCA activities on Emergency Preparedness and Response are under the responsibility of the WG Emergencies (WGE).
Since its establishment in 2011, WGE has actively worked to promote consistent and compatible emergency preparedness and response (EPR) arrangements within and between European countries for nuclear emergencies occurring both within Europe and elsewhere. Three important documents have been produced during the previous Action Plans:
HERCA-WGE has promoted and followed implementation of these documents into national EPR arrangements. However, preliminary results from the international exercises organised since showed some remaining inconsistencies between countries responding to the accident. In addition, other areas, such as monitoring and individual protection, have been identified by the WG where operational EPR guidance or pragmatic approaches would be beneficial.
The WGE keeps the vision to achieve consistent protective actions through effective cross border coordination between countries affected by a nuclear or radiological emergency.
HERCA-WGE seeks improvements in:
Sharing knowledge and understanding of EPR arrangements in other European countries.
Commitment for cross-border cooperation.
Sustainability and robustness of communication arrangements for emergencies.
These improvements should promote the successful implementation of the HWA and become evident during large scale cross-border exercises.
Orientations and topics of interest for the 2018-2021 period
More practically, WGE will work on the following issues:
Promotion of the implementation of the HERCA-WENRA Approach through a review of the lessons learned from the implementation of the approach, the follow-up of the implementation and peer reviews between member states
Based on the different documents produced for enhancing cross border coordination between countries, WGE plans to produce a "complementary document" for addressing the difficulties with regards to the implementation of the approach, interface safety/security and for considering evolutions since 2014 with regards to EP&R responses and new features of IAEA and EC tools.
Incresing mutual understanding and knowledge through the publication and the update of useful documents and the exchange of feedback and lessons learned during workshops with different stakeholders (decision makers, EPREV, IAEA, EC, etc.).
Developping guidance according to HERCA members needs (pragmatic approach to the monitoring of people and commodities during nuclear or radiological emergencies and factors affecting the implementation of protective actions, especially in the intermediate phase)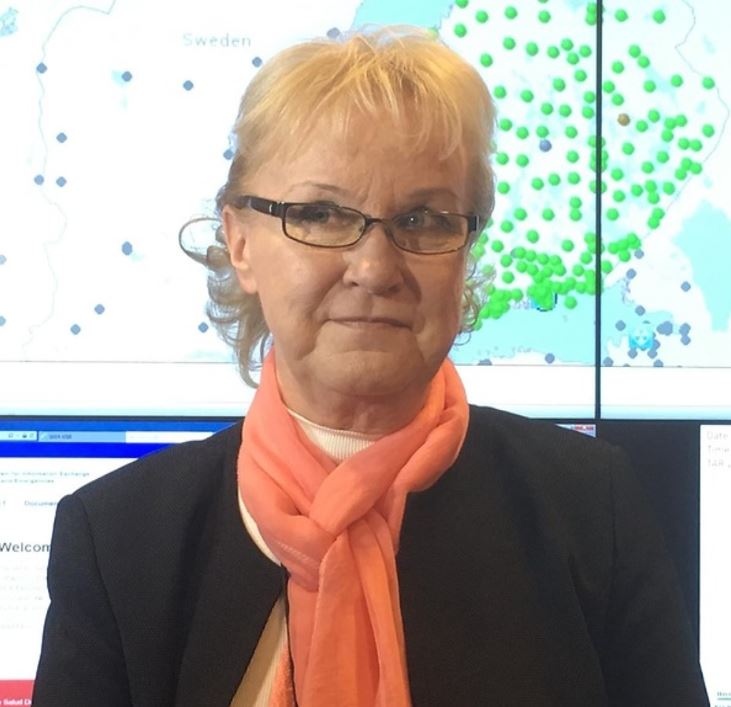 Hannele AALTONEN, Chair (STUK, Finland)
For additional information: wge@herca.org